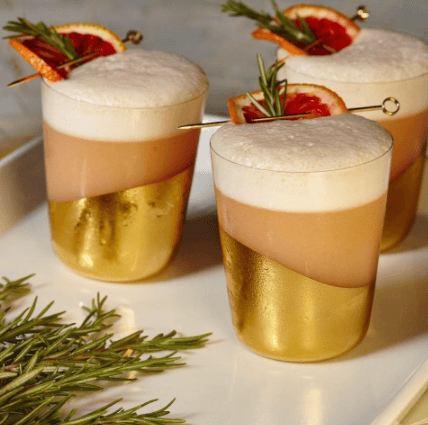 INGREDIENTS
1.5 oz Kikori Whiskey
1 oz blood orange juice
0.5 oz honey syrup *
0.5 oz lemon juice
1 egg white
Dash of aromatic bitters
Rosemary sprig
*Mix 1/2 cup honey and 1/2 cup water over a flame until dissolved, then let cool.
DIRECTIONS
Dry shake the egg white, juices, honey syrup and Kikori in a shaker. Then add ice and shake again. Strain into a chilled glass and garnish with a rosemary sprig and a blood orange wheel.