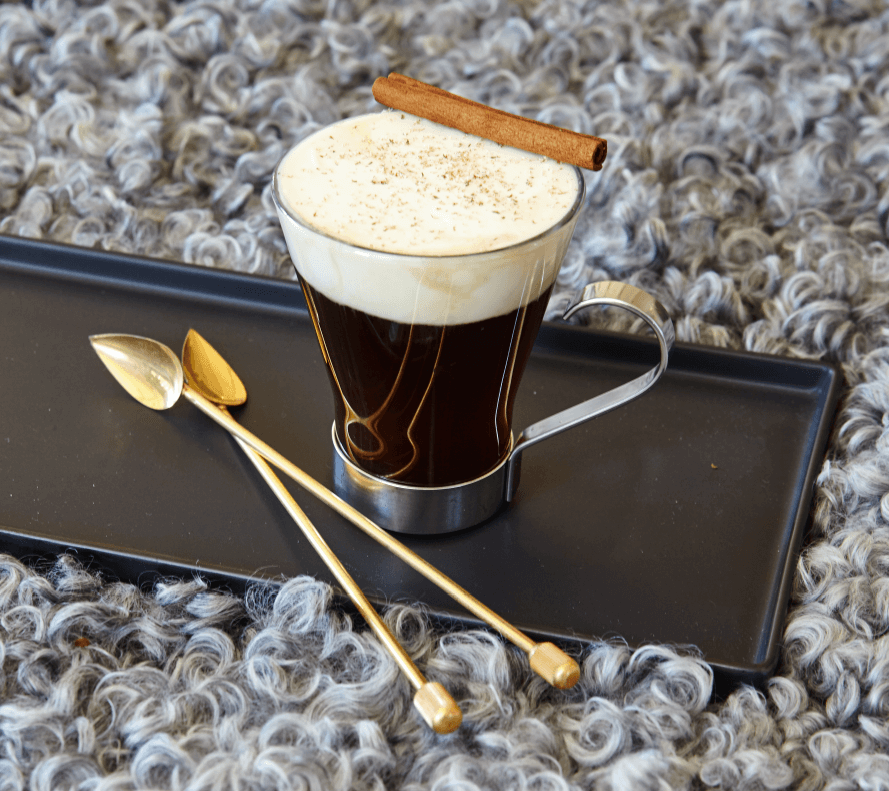 INGREDIENTS
2 oz. Kikori Whiskey
0.5 oz cinnamon agave syrup **
Coffee
Heavy Whipping cream
**In a pot over a flame, stir 3/4 cup agave syrup and 1/4 cup water. Add 3 cinnamon sticks and simmer for 5 minutes. Then cool contained mixture in a bowl of ice and water. Once cool, strain to remove cinnamon sticks and excess cinnamon.
DIRECTIONS
Stir Kikori and cinnamon agave syrup in a coffee glass, then fill with hot coffee and stir. Top with fresh whipped cream, and garnish with grated cinnamon and a cinnamon stick.
Standard serving per cocktail is 1.5oz of alcohol.