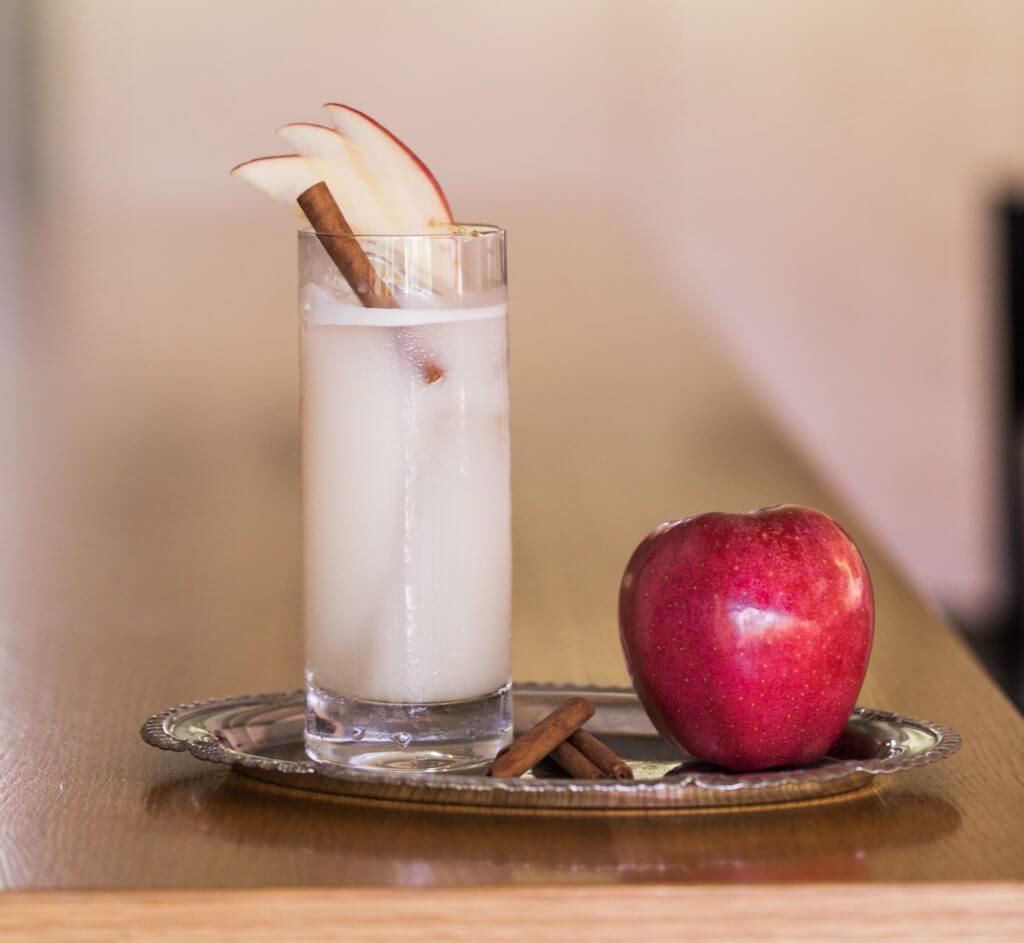 INGREDIENTS
1.5 oz of Kikori Whiskey
1.5 oz of rice apple milk*
1 oz of cinnamon apple tea
0.5 oz of simple syrup
*Heat rice milk and 4 slices of apples, simmer until apples are soft, then strain and cool.
DIRECTIONS
Add all ingredients to a shaker, with ice. Shake & strain into a Collins glass, over ice.
Garnish with apple slices and a cinnamon stick.