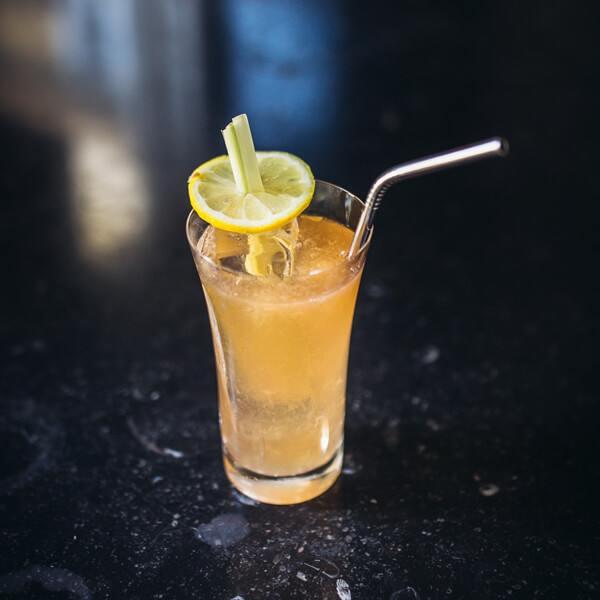 INGREDIENTS
2 oz Kikori Whiskey
0.75 oz lemon juice
0.75 oz lime leaf-lemongrass simple syrup*
2-3 dashes of barrel aged whiskey bitters
Club soda
Instructions
ADD ALL LIQUID INGREDIENTS IN A SHAKER, THEN ADD ICE AND SHAKE. STRAIN INTO ICE FILLED COLLINS GLASS AND TOP WITH CLUB SODA. GARNISH WITH A LEMONGRASS STALK AND LEMON WHEEL.
Notes
*Lime leaf-lemongrass simple syrup
30g Lime leaves (picked from the stems)
2c Water
1 Lemongrass stalk
2c Sugar
DIRECTIONS
Heat water to a simmer, then add the lime leaves. Let mixture simmer for 5 minutes.
Then, chop the lemongrass stalk into small pieces and add to the hot mixture. Let sit, with the flame off, for 15 minutes. Finally, strain into another pot and add sugar. Mix infused water and sugar until completely dissolved.
Standard serving per cocktail is 1.5oz of alcohol.