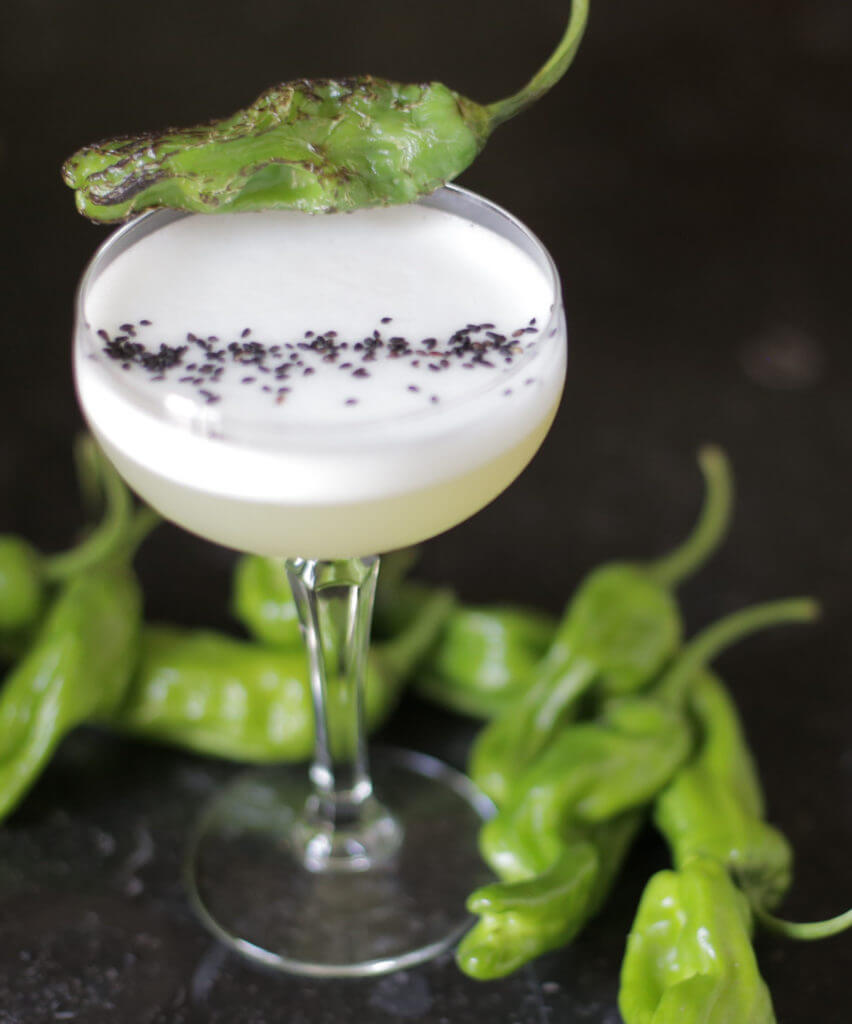 INGREDIENTS
2 oz Kikori Whiskey
0.75 oz lemon juice
0.75 oz simple syrup
1 shishito pepper, sliced
1 egg white
DIRECTIONS
Muddle the shishito pepper with lemon juice and simple syrup in a glass. In a shaker, dry shake the egg white until frothy. Then, add the shishito mixture, Kikori and ice to the egg whites, and shake vigorously. Double strain into a glass and garnish with a shishito pepper.
NOTES
Expert move: Garnish with a charred shishito pepper and black sesame seeds.
Standard serving per cocktail is 1.5oz of alcohol.