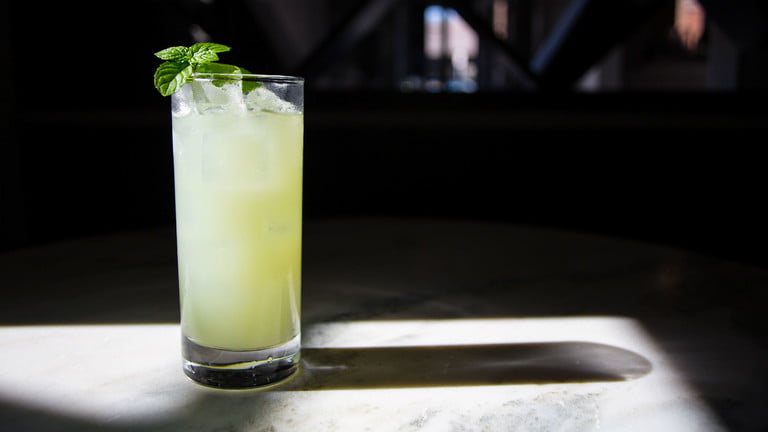 October 2021
CUCUMBER'S COOL FACTOR MAKES IT A DYNAMIC COCKTAIL INGREDIENT. WHETHER INCORPORATED TO CHILL THE POP OF FELLOW INGREDIENTS OR ADD SOME REFRESHING GREEN NOTES TO A DRINK, CUCUMBERS OUGHT TO BE READILY AVAILABLE AT YOUR HOME BAR.
KIKORI BONSAI
INGREDIENTS:

2 OZ KIKORI WHISKEY
1 OZ LIME JUICE
0.75 OZ SIMPLE SYRUP
3 SHISO LEAVES
3 SLICES JAPANESE CUCUMBER
METHOD:
MUDDLE CUCUMBERS AND SHISO IN A SHAKER, THEN ADD ALL LIQUID INGREDIENTS WITH ICE AND SHAKE VIGOROUSLY. FINE STRAIN INTO A GLASS OVER A LARGE ICE CUBE. GARNISH WITH A SHISO LEAF.
By Mark Stock