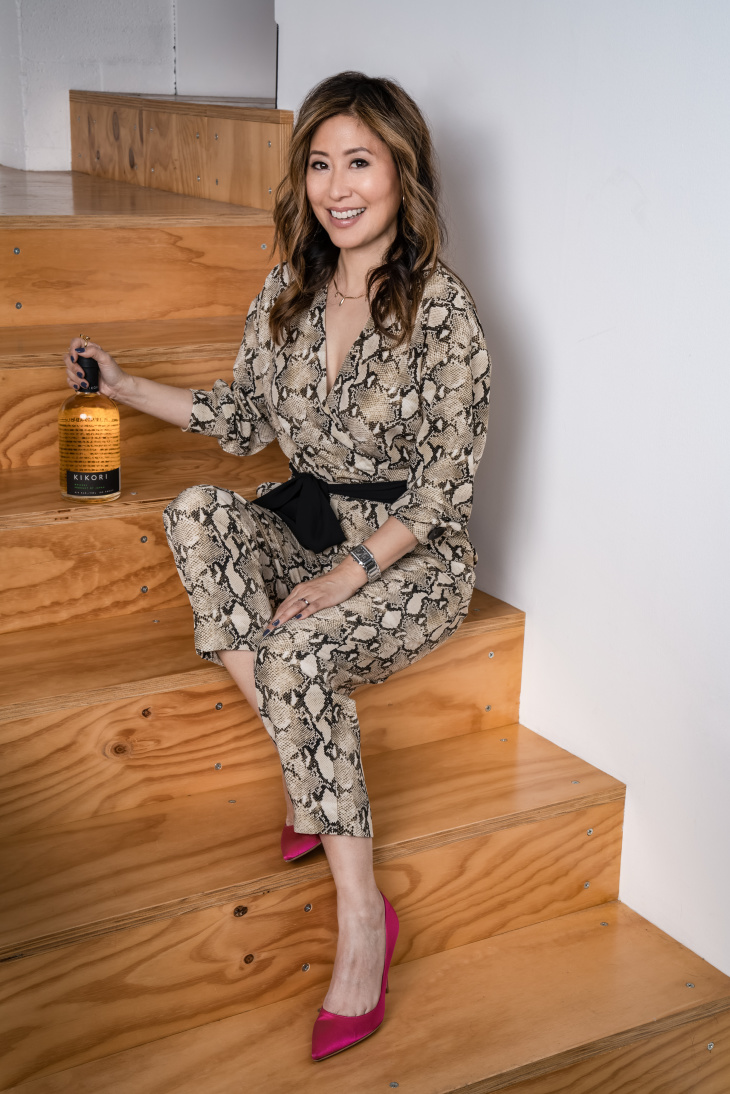 Ann Soh Woods
Kikori and Yuzuri
Ann Soh Woods is the founder of Kikori, a soft, completely rice-based whiskey created to mix well in cocktails. "I wanted [to make] something bright, crisp and smooth," Woods says. "I knew because I loved sake and shochu, [that] rice would be the grain that could achieve the profile I was looking for."
Kikori launched in 2015 and Yuzuri, her yuzu liqueur, debuted last year.
Woods believes her particular combo of inexperience and enthusiasm helped. Although she faced a steep learning curve, as a newbie she felt free to do things the way she wanted without being hampered by conventional wisdom or industry experts, most of whom are men. "In the beginning, I thought maybe I should be like them. I quickly realized that being me was just as effective," Woods says.
She also credits Los Angeles for being a receptive community. "In SoCal, [you have] this very open-minded culture where the people are very familiar with different cultures. When I entered the market, women were really already part of the fabric here in L.A., as it should be, even though I sometimes still get mistaken to be the demo girl."
By Esther Tseng (LAist)