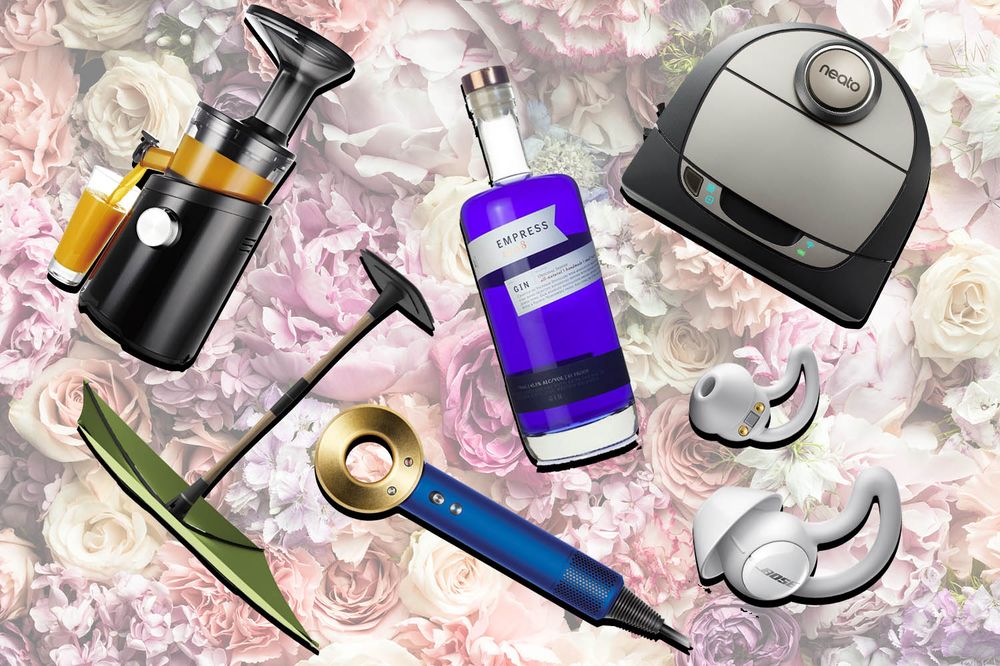 ...Let's face it: Mom probably needs a drink. Help her hop on the mezcal trend with a forceful but elegant bottle of Mezcal Real Minero Barril ($130), named for the barrel-like appearance of the agave variety used to make it. Graciela Angeles and her family have been making mezcal for generations; unusual clay pot stills and bamboo tubing lend the spirit an earthy quality that complements the notes of smoke and green fruit.
If she's more of a whiskey lover, Kikori ($45), also owned by a woman (a fairly big deal in the macho world of malt), is a superb entry in the Japanese whisky boom. Going a step further than its Scottish counterparts by taking on local characteristics and production methods, the light and floral spirit is distilled from rice fermented with koji then aged for three years in a combination of American and French oak as well as ex-sherry casks.
Photo Illustration: 731; Gifts: Vendors; Background: Getty Images
Master blender Joy Spence has captured the essence of Jamaica in Appleton Estate's 21-year-old rum ($140), coaxing notes of pineapple and vanilla with undertones of espresso and orange from an elegant spirit matured in oak casks. It's best enjoyed neat.
Whereas if Mom is looking for a cocktail, nothing is quite as regal as a G&T made with Empress 1908 gin ($43), which is a deep violet in the bottle thanks to butterfly pea blossoms. The gin's flavor comes from traditional botanical elements like juniper and grapefruit peel, as well as more esoteric sources such as the signature tea blend from the Fairmont Empress Hotel of Victoria, Canada, for which this gin was created.
By Matthew Kronsberg (Bloomberg)