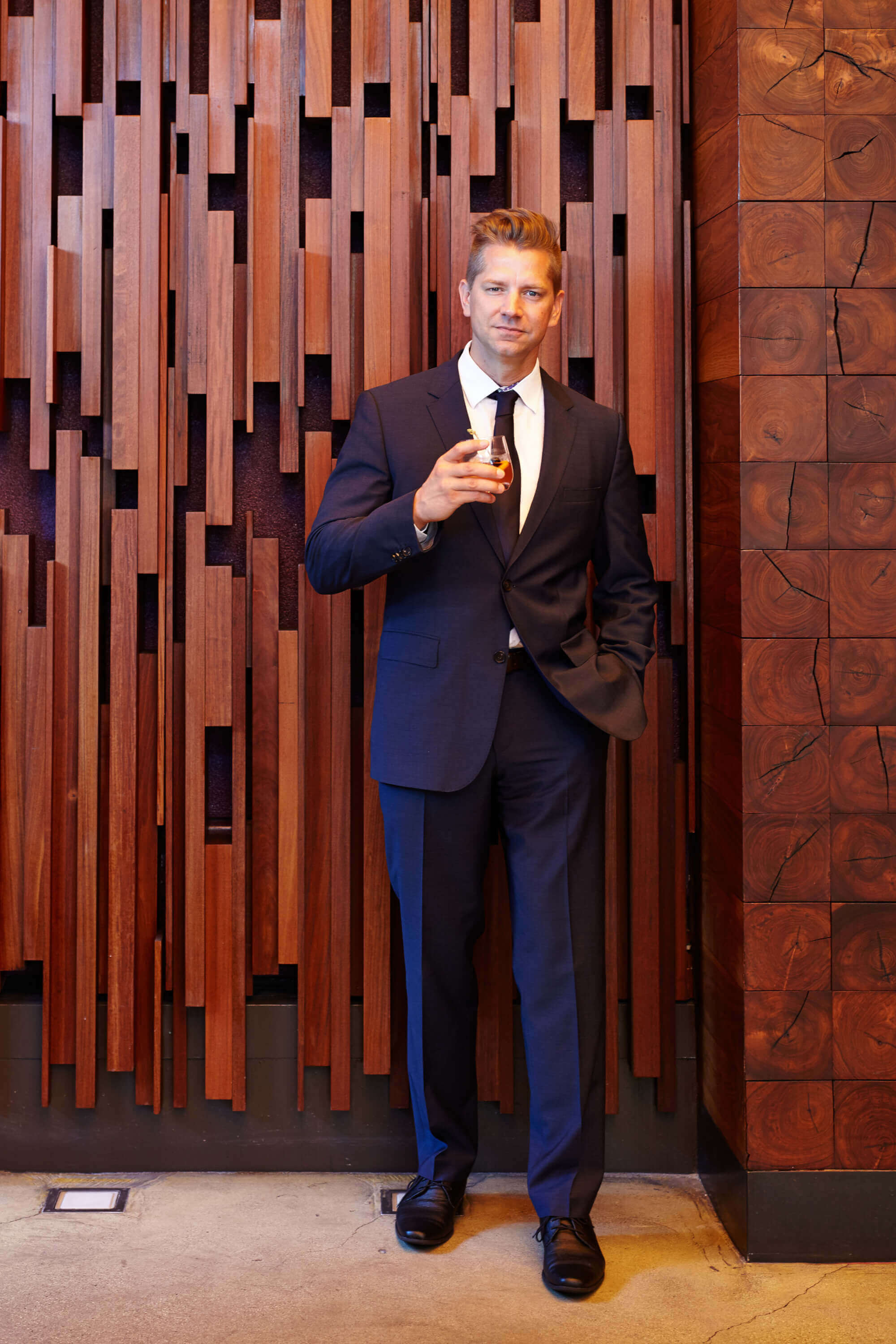 July 2017
KIKORI PROFILE // INSPIRATION FROM OUR FRIENDS IN THE HOSPITALITY INDUSTRY TO #FINDYOURBALANCE
AS THE TRADITIONAL JAPANESE FOLKTALE OF VISU THE WOODSMAN WARNS US, IT IS ESSENTIAL TO FIND YOUR BALANCE IN THE BUSY WHIRLWIND OF LIFE. THIS IS ESPECIALLY IMPORTANT IN THE HOSPITALITY INDUSTRY, AS MANY DAYS AND NIGHTS ARE DEDICATED TO TAKING CARE OF OTHERS. WE ASKED MARCUS VOGLRIEDER OF THE NOBU EMPIRE HOW HE FINDS HIS BALANCE…
– – – 
Q: We know Nobu has been expanding in many new cities and locations, and the beverage program is top notch, which you've played a great role in. Would you kindly share with us how you came to work with the company? 
In 2000 I moved to London with very little hospitality experience, and without knowing English.  I searched and searched for work, but had great difficulty finding anything.  I saw an advert for a bar position at a restaurant called Nobu and decided to apply.  I did not keep my hopes up for a call back as I was reluctant they would hire me.  A few days later, I received a call for an interview and eventually was offered a position as a bartender. I went to school to learn English and continued to grow my hospitality experience as I saw many opportunities to excel with Nobu. I have been with them ever since.
Q: Each city is distinctly different, yet the Nobu brand is strong and consistent. Can you share how you find a balance for the beverage program?
Yes every location is very unique from the demographics to the product available.  We research each location's local cocktail bars and restaurants and we also learn what local products are available.  We find it is very important to use local ingredients and build our cocktail program around them.  
Q: The bar industry takes up many days and nights. How do you find your balance between personal life and work life?  
Luckily, I love my job and have a great respect for the culture Nobu has built.  I have been with the company for 17 years so it is part of my personal life, as we are truly one big family!  The company is also very respectful of my personal time so it is never difficult to incorporate into my schedule.
Q: What are some of your favorite things to do on your day off? 
I love motorsports and outdoor activities.  On most Sundays when I am home you will most likely catch me riding my motorcycle with my friends.  It's very therapeutic! 
Q: Any fun summer plans or trips you're looking forward to?  
We are very busy opening multiple locations including London, Palo Alto, Montenegro, Marbella and Ibiza.  I will take some time off after they are opened.  I plan to enjoy time in Ibiza and Marbella and then finish the trip with a visit home to Germany to see my Mum.