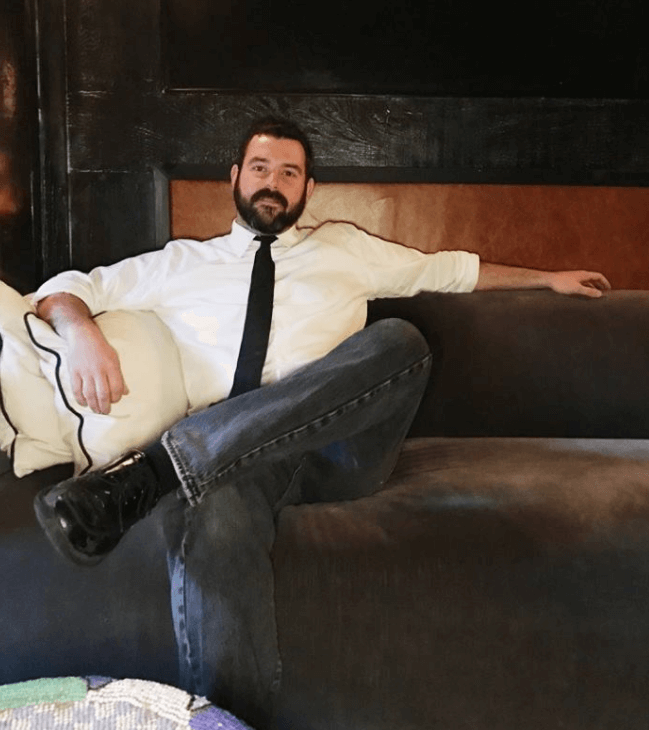 May 2017
We asked Kevin Carlow of Seymour's in Palm Springs what it was like moving from Boston to a little resort town in the desert…
– – –
Q: You made a big leap from Boston to Palm Springs. What has been the biggest difference being behind the bar in both cities?
Well first the similarity, both cities have booming tourism. You aren't just the bartender, you're the tour guide. The commute is much better here. Being in a smaller town it's easier to get people to notice what you do, in a certain way. Many people come here from LA, New York, San Francisco, they are used to the best. They expect less when they come out here to the desert, so when you impress them with the caliber of experience they get in big cities they get excited. Then they tell their friends.

Q: What does hospitality mean to you, and has it been any different in a big city or a smaller resort town?
Hospitality to me is about meeting or exceeding the expectations of the guest. Boston people are always on the go, they want things fast and with no bs: make the drink, maybe a few salty comments, they're good. Palm Springs is a resort town, the bar is still hectic sometimes but people like to settle in, get to know you. People here know more about me than some of my long time friends back home! In both places people want the show, just making a drink isn't enough. You have to have a little showmanship.

Q: In the whirlwind of personal life and work life, how do you find your balance?
It's been a crazy time for me personally, a year ago I never would have expected to live in this weird and beautiful place. I have been lucky to meet some great people here, and I try to make time for all of them, whether that be a hike or (more likely) a late night karaoke outing. I walk a lot, when it's not 115 degrees, and try to keep up with Boston sports to feel connected to my people back home.
Q: Describe your ultimate day off…
My ultimate day off in Palm Springs would be an afternoon drinking and reading poolside at one of the great hotel pools in town, then catching a show at Pappy and Harriet's. Although on second thought, the ultimate day off would definitely be the beach! Haven't seen the ocean in a while…
Q: When entertaining at home, what are some go-to tips?
I love making drinks for friends and family around the holidays especially. Pick two classics that don't require a lot of ingredients: one citrus forward (like a bee's knees or a side car) and one more spirit forward (like an old fashioned or Manhattan). Don't get too ambitious, you should be socializing and not just shaking. Most important, you definitely need more ice than you think. You don't want to have to go to the store mid-party. No ice no party!
Q: What are your thoughts on Japanese whisky, and what are some trends you're noticing in the whiskey category in general?
Japanese whisky is huge right now and I don't see that trend going away. It has replaced scotch for many younger drinkers who want the complexity but prefer the balance. I think Japanese whisky and rye are kings right now among younger drinkers, and luckily Seymour's does draw that most elusive of Palm Springs clientele. This generation is making a statement with their whisky choices. They aren't just drinking the famous brands, and that is a great thing.