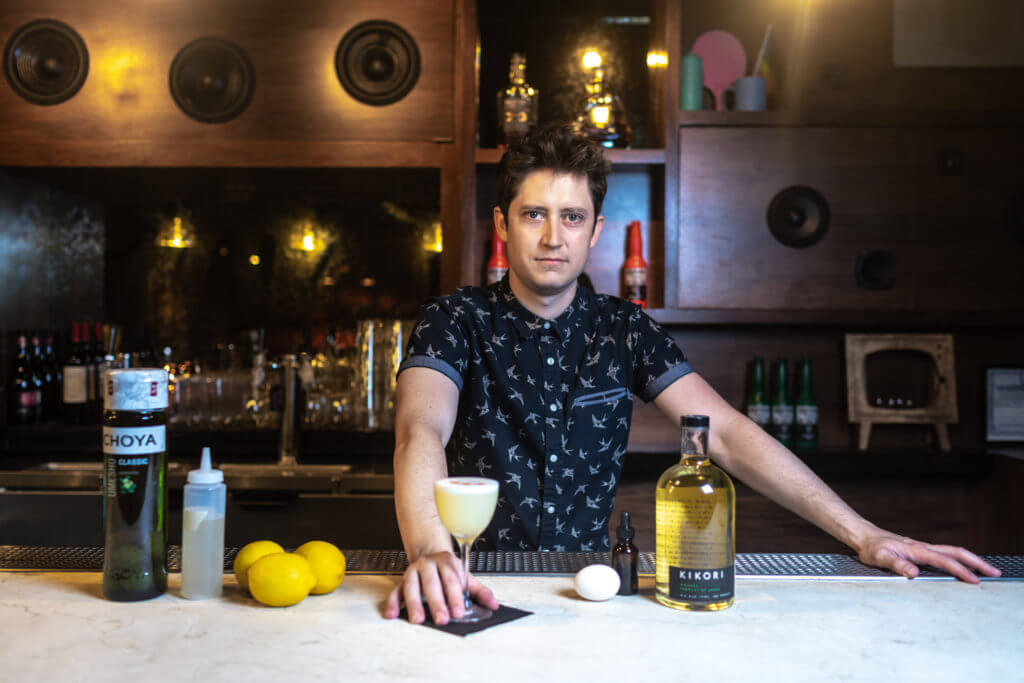 November 2018
What was the inspiration behind this cocktail?
I came across Kikori in Los Angeles, and knew I wanted to use it at some point in New York. It makes for an amazing, unexpected whiskey sour. Since people weren't as familiar with it in NYC at the time, I wanted to both showcase it, and make an introduction. I decided to stick with a slight twist on one of my favorite ways to drink it.
What flavors in this drink are the most important in supporting the whiskey's notes?
Lemongrass and Thai basil bring out the floral and grassy notes, and a bit of plum wine is there to compliment the fruit.
Favorite app on your phone right now?
Recently, it's been MLB At-Bat. As a baseball fan, I can watch games and follow my hometown teams wherever I am.
What is your go-to spot in NYC?
There are honestly too many to name. NYC has just so much to offer that I'm always doing something new.
How do you Find Your Balance?
Remembering to breathe. Taking in Nature. Art. I work in a basement, so seeing the sun is essential!