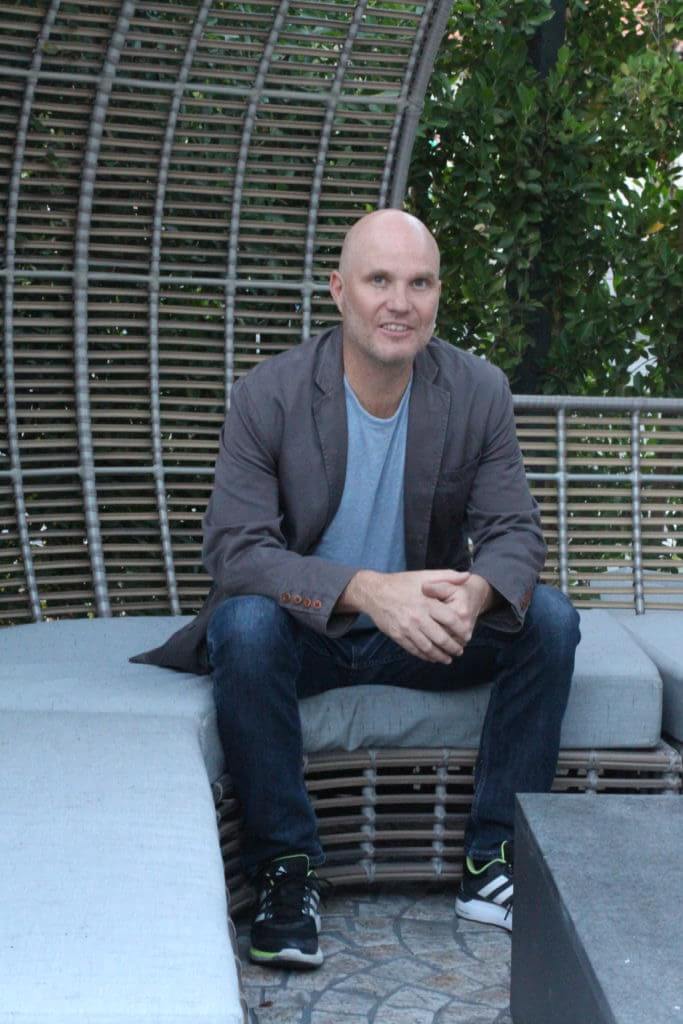 July 2017
KIKORI Profile // Inspiration from our friends in the hospitality industry to #FindYourBalance
As the traditional Japanese folktale of Visu the Woodsman warns us, it is essential to find your balance in the busy whirlwind of life. This is especially important in the hospitality industry, as many days and nights are dedicated to taking care of others. We asked Steen Bojsen-Moller of Seymour's Palm Springs how he finds his balance…
Q: The Palm Springs food an beverage scene is popping right now, and you've played a great role in it. Please tell us how you ended up in Palm Springs and why you opened Seymour's.
I was very fortunate moving to Palm Springs when I did. I had recently resigned from managing a Bar/Restaurant in Downtown Los Angeles, which I was also a partner in. I took a few months off and ended up selling my share in the business as well. Right around the same time my friend Tara, who I've known for about 20 years, asked if I wanted to relocate and come out to Palm Springs and help her with the bar programs she had running in her restaurants. After a little back and forth with my now wife we decided the move would be good for both of us.
Seymour's was always a bar that was going to happen inside Mr Lyons. Most of my career has been opening small neighborhood places & small bars. After a little discussion, Tara and I decided to partner up to finish the bar and get it opened.
Q: Palm Springs has such a distinct vintage style and vibe. How did this effect or inspire your concept? 
As much as I love the Mid Century design in Palm Springs, I'm glad Seymour's has a style of it's own.
Brent Kanbayashi designed Mr Lyons & Seymour's, but certain elements were finalized as we were building it out.  The bar top was meant to be part of the floor but once we unpacked those tiles we knew it had to be the bar. I always wanted to have a TV behind a two way mirror so we installed a large one, it adds so much to the room when it's on and we only have it in black & white. Little things, but they make Seymour's what it is.
Q: The bar industry takes up many days and nights. How do you find your balance between personal life and work life? 
I have a very understanding wife. I also feel quite blessed that we have times when business does slow down to enable some personal & recreational time. It's a bit cliché, but I took up golf when I moved here.
Q: It seems being the big fish in a little pond really gives you and your staff a chance to take risks and be creative. What is it like having one of the best spots in a small town as opposed to a very saturated LA market? 
Having worked in LA and San Francisco, I can tell you that Palm Springs is beginning to attract a lot more 'big fish'. Seymour's is a fun little bar and we often hear people say they feel they could be in LA or New York when they come in and soak up the atmosphere.  Our staff have all worked in larger markets and really do value what they have here in PS.
Q: What do you predict for the food and beverage scene in Palm Springs over the next few years? 
It is getting better every year. The competition will increase and it means training staff to high levels is a must.
Q: What are some of your favorite things to do in Palm Springs other than the great restaurants and bars? 
Golf, go to Joshua Tree, take time to sit by the pool and taking the pooch to the park. I also work with great people and we often have dinner and drinks together.