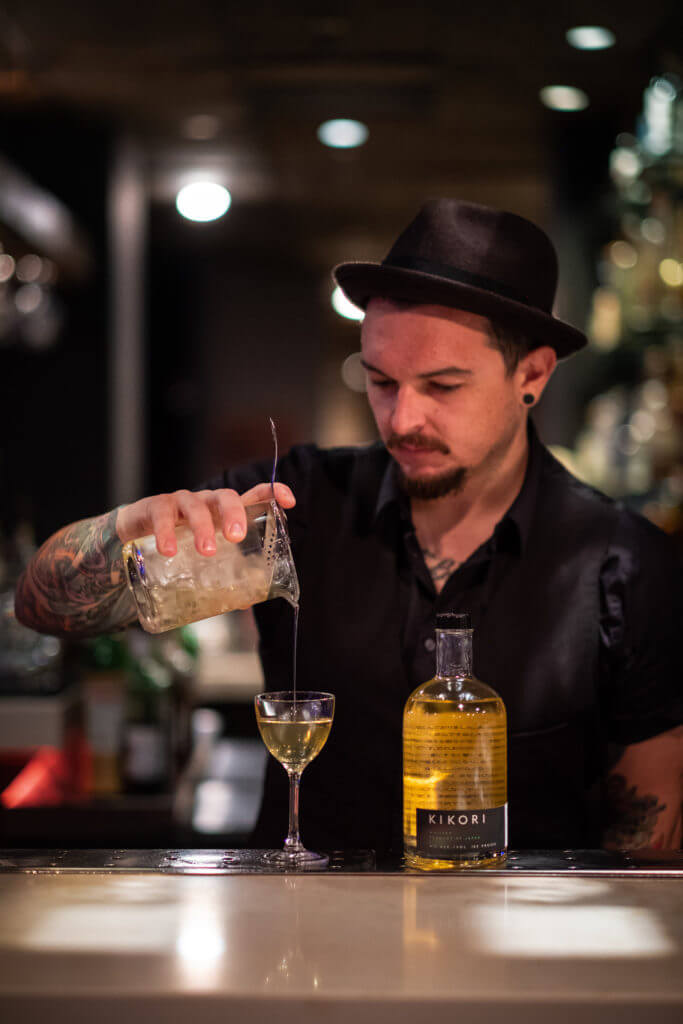 October 2018
Alex serves up "Visu's Tale" cocktail: Kikori Whiskey, gentian, strawberry, lemon, pecan and smoked sea salt.
What inspired this cocktail?
I wanted to make a drink focused around the whiskey. Kikori is a light and delicate whiskey that works best with other delicate notes. Like all things, cocktails need balance. We liked the combination of gentian and strawberry with pecan, for added body.
Favorite unexpected ingredient?
I think a garnish can completely change a drink. Our first impression of a drink is visual, "eating with our eyes." The aroma can also completely change how the cocktail drinks. In this case we used dehydrated strawberries, which have a sweet and familiar scent.
What do you enjoy about working with Kikori Whiskey?
Kikori's complexity. It was challenging finding the right balance for the cocktail without compromising the spirit.
How do you find your balance?
Fortunately, I have a wonderful and supportive staff. I set aside 1-2 days a week where my contact with work is limited. It's important to have that time for yourself.
Favorite meal?
The next one. Seriously though, I don't have a favorite. I enjoy sitting down with good people and having a memorable experience.
Perfect day off?
I enjoy being outdoors and in nature. I'll never complain about great weather and a hike.
What is the next destination on your bucket list?
Scotland, Spain, or Thailand.