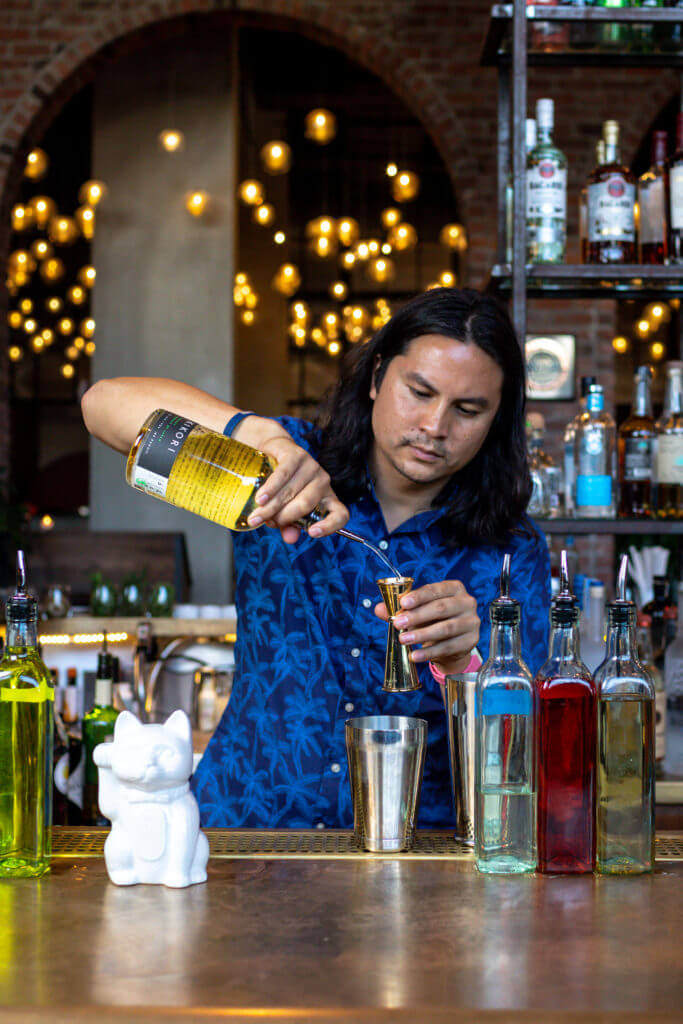 October 2018
Rael mixes us up the "If You Like Pina Colada" cocktail: Kikori Whiskey, CBD Infused Singani 93, Coconut, Lime, Pineapple served in a smokey Kikori Kitty.
What was the inspiration behind this cocktail?
The inspiration behind this cocktail was to create a revamped pina colada, which is one of my all time favorite drinks. This variation is completely unique with Kikori, which is a Japanese rice whiskey new to the US market. The Singani 63 infused with CBD matches so well with Kikori Whiskey. The originality and familiarity of this cocktail are the key to success of this drink. It's our number one selling cocktail, and our most talked about one too. 
What do you enjoy about working with Kikori Whiskey?
Kikori touches new flavor that I haven't experience before. The fact that it's made with rice gives me opportunities to create a new range of whiskey cocktails.  
Your favorite part of being a mixologist?
I love making and creating cocktails. It's the best part about my job, along with all of the interaction. I'm very adamant not to call myself a mixologist, but a bartender instead.
Summer or Winter?
I love both! I'm half Swiss and half Philipino. Hot and cold weather are in my DNA.  I cross country ski AND surf.
Best way to Find Your Balance?
I run every night after work. It's my routine which helps balance my life from bar stress, to being zen.
Song you never get tired of?
Bobby Brown "Every Little Step".